Novel European public-private partnership set to develop the clinical use of proton therapy
19 public and industry partners across Europe are joining forces in an ambitious collaborative clinical research project with the aim of setting new standards for the clinical use of proton radiotherapy.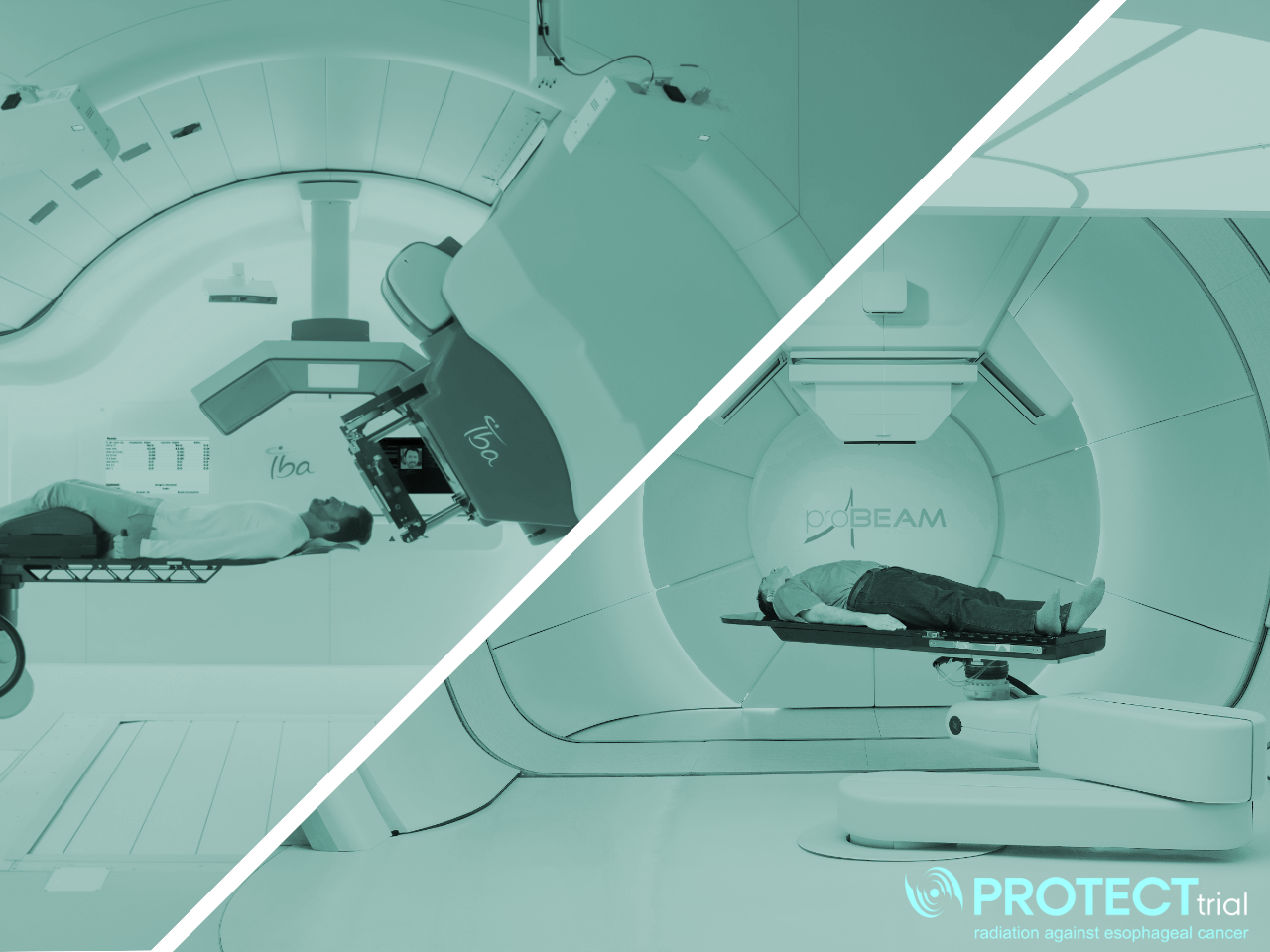 The public-private partnership named PROTECT-trial will conduct a large multi-institutional randomized control trial comparing the clinical outcomes of proton therapy and state-of-the-art photon radiotherapy for locally advanced esophageal cancer, with the goal of improving outcomes for this group of patients.
The partnership behind the PROTECT-trial engages 12 proton therapy centres, 17 academic partners, two leading industry partners and more than 30 clinical trial sites from eight countries. This project has received funding from the Innovative Medicines Initiative (IMI), EFPIA, IBA and Varian, a Siemens Healthineers company.
Bringing expertise within proton therapy solutions, including hardware and software, IBA and Varian are key industry partners that will enrich the PROTECT-trial in various aspects.
"At IBA, we are very excited about this ambitious project that will produce high quality clinical data on the benefits of proton therapy," said Olivier Legrain, CEO of IBA. "Proton therapy is rapidly expanding, and we believe we can jointly help define guidelines and selection criteria so that patients who could benefit from proton therapy can access it more easily. We are very proud that six IBA proton therapy centres are contributing to this trial."

A common goal strongly backed by Varian.
"Varian is proud to participate in the PROTECT-trial Consortium as an industry partner, supporting clinical research and bringing new technologies to cancer patients," said Kolleen Kennedy, President, Proton Solutions & Growth Office at Varian. "We are especially pleased to contribute with AI-driven solutions and cloud-based infrastructure to the consortium."
Cross-sectoral commitment: A driving force
Existing networks within the European Particle Therapy Network (EPTN) and the European Society for Radiotherapy and Oncology (ESTRO) have also played a major role in the inception of PROTECT-trial. The grand-scale research project will be coordinated from Aarhus University, Denmark.
"For the first time, a public-private partnership is formed within particle therapy across Europe. This reinforces a very solid collaboration between the European centres and demonstrates the power of partnering across sectors and nationalities with the support from IMI and the industry," explains Cai Grau, Head of Research at the Danish Centre for Particle Therapy and professor at Aarhus University.
Forming a new consensus model
Cancer of the esophagus is a complex disease with a relatively high occurrence and complex multimodality treatment associated with significant morbidity. In the PROTECT-trial, the potential benefits of proton therapy will be tested in a trimodality treatment of radiotherapy, chemotherapy and surgery.
An important aspect of the project is to improve patient selection for proton therapy in general by evaluating existing selection criteria and creating shared guidelines for reimbursement. A new consensus model will be valuable across European countries when referring patients for treatment as well as enrolling patients in future clinical trials.
"Sharing clinical experience and high-level clinical data across Europe is essential for advancing the role of proton therapy in future cancer treatments," says Cai Grau.
Facts
· PROton versus photon Therapy for Esophageal Cancer – a Trimodality strategy (PROTECT) compares the clinical outcomes of proton therapy and state-of-the-art photon radiotherapy for locally advanced esophageal cancer.
· A total of 400 patients are expected to be included in the randomised trial with study completion expected by 2027.
· PROTECT-trial has received funding from the Innovative Medicines Initiative 2 Joint Undertaking under grant agreement No 101008134. The JU receives support from the European Union's Horizon 2020 research and innovation programme and EFPIA.
Further information
· Cai Grau, Professor, Principal Coordinator of the PROTECT-trial consortium. Head of Research, the Danish Centre for Particle Therapy, Professor, Aarhus University and Aarhus University Hospital, cai@oncology.au.dk
· Website: https://protecttrial.eu
· Twitter: @PROTECT_trial